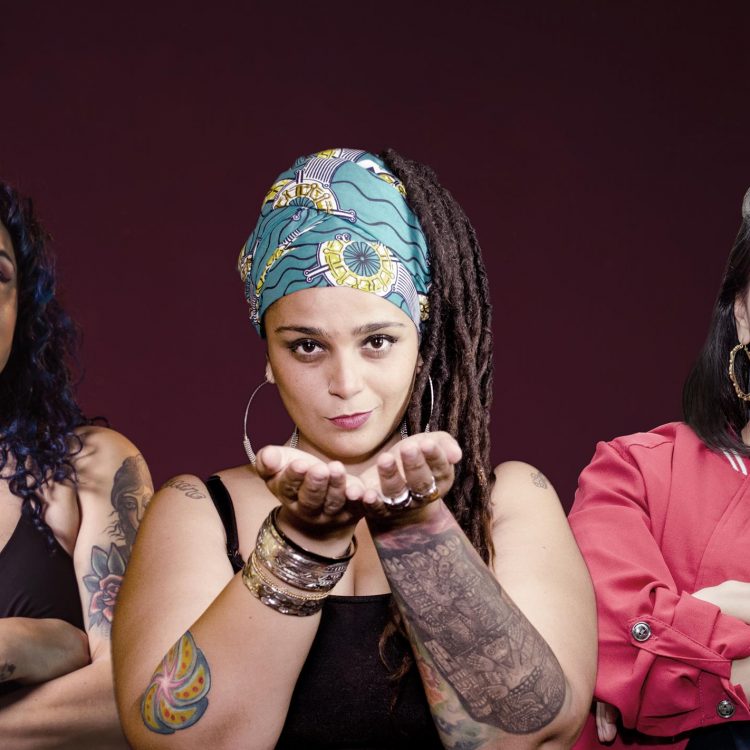 A night dedicated to women in music and their ways of transforming realities by using the arts to denounce hard social conditions that are affecting the reality of many women, specially in Central America.
We screened reflexive and heartbreaking short films documentaries from Central America, Desenredar el Ser by Anais Taracena (Guatemala). This short film talked about the story of one woman that represent the life of many others, that have been force to grow against her will. Also, we enjoyed Cápsula 2: Aurora Chaj – Cantautora by Colectivo Lemow (Guatemala), this is a beautiful short film that take us to through the life of this songwriter and popular musician that uses her music to tell stories about her life, women realities and create awareness of the life of many families in the city.
We then introduced and had a very thoughtful conversation with Somos Guerreras, a hip hop band from Central America that is a musical and artistic project that claims hip hop as a space for feminist struggle, consisting on Rebeca Lane, Audry Funk and Nakury.
Please see the interview made by Louise Morris, journalist for LAB – Latin American Bureau for this talk, here you can see the entire night, for those who couldn't make it
Thanks to everyone who came, we had a full house this day!