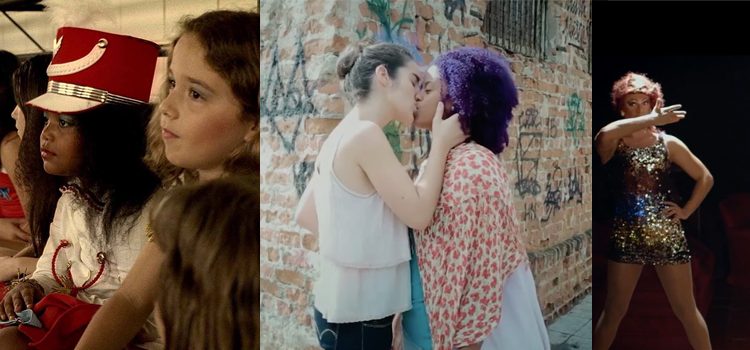 FLAWA volunteer and Brazilian filmmaker, Chaiana Furtado has pulled together a fantastic list of Brazilian films from female directors that you can stream from home – for free.
We'll be updating the list as we go, so please do check back each week.
Here are 11 short films to brighten up a lonely day. Click on each title to watch.
Short Films
Batuque na Cozinha (Kitchen Beat)
Anna Azevedo, 2004 (Brazil) 18 mins
Aunt Eunice, Aunt Doca, Aunt Surica. The history of samba goes through the backyard, the kitchen and the lives of these women who ran the Portela Samba School, where the greatest stars once danced.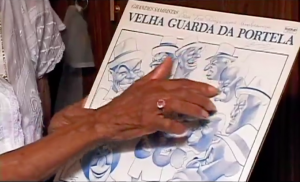 Diva
Clara Bastos, 2016 (Brazil) 18 mins
Camila moves into Bella's boarding house, where she gets to know the life and soul of the drag queens who live there in this stylised short fiction film.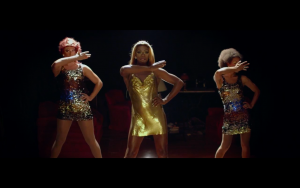 Torre (Tower)
Nádia Mangolini, 2017 (Brazil) 18 mins
Four siblings recount their childhood memories in this four-part animated film centred around the brutal disappearance of their father during the Brazilian military dictatorship. Delicate drawings and subtle animation techniques bring us face to face with the reality of a régime which destroyed men, women and children, reliving the story of a country through that of one single family.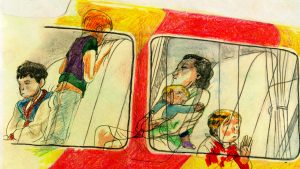 Cores e Botas (Colours & Boots)
by Juliana Vicente, 2010 (Brazil) 15 mins
Joana has the same dream as all young Brazilian girls in the '80s: she wants to be a Paquita, a dancer on Xuxa's TV show. Her family is wealthy, and will support her. However, there is a problem. She is black, and Xuxa never had a black Paquita on her team.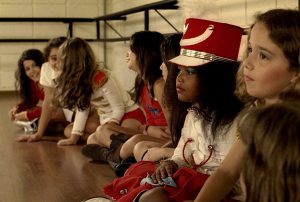 Meninas (In)visíveis ((In)visible Girls)
Isabela Aleixo and Karla Suarez, 2018 (Brazil) 18 mins
(In)visible Girls looks at the experiences, stories and perceptions of girls who are serving in a detention center for adolescents in Rio de Janeiro. Made by women united by the desire to talk about the invisibility of incarcerated girls, it uses imagination and sensibility to portray its subjects without showing their faces.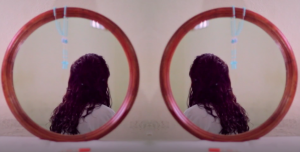 Superbarroco
Renata Pinheiro, 2008 (Brazil) 17 mins
Pinheiro builds a world of illusions which mix and interfere with reality, portraying the longing for something that no longer exists or that never existed, in the already perplexed consciousness of a lonely man.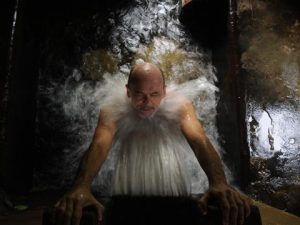 Projeto 68 (Project 68)
Julia Mariano, 2008 (Brazil) 13 mins
Rio de Janeiro, 1968. The student movement leads the biggest demonstrations against the dictatorship, growing since the death of student Edson Luís and peaking at the Hundred Thousand Parade. With images by Glauber Rocha, Silvio Da-rin, Arnaldo Jabour and photographs by Pedro de Moraes and Evandro Teixeira, Project 68 travels back in time through image and sound.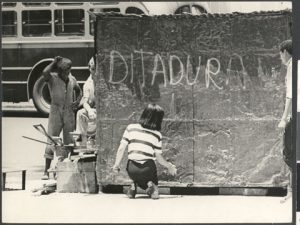 Jegues (Donkeys)
Chris Agnese and Gil Chagas, 2015 (Brazil) 15 mins
The donkey, the great labourer of the dry Sertão planes of northeast Brazil used to work side by side with the northeastern man, a tireless, mild-mannered worker with unshakable persistence when it came to harvesting the lands. They became brothers, mirroring one another. Today, with progress and easy access to credit, the donkey has been abandoned, replaced by motorcycles, left to wander the fields and roads where he has become one of the main causes for traffic accidents in the region.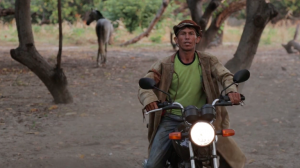 Sem Coração (Heartless)
Nara Normande, Tião, 2014 (Brazil) 26 mins
Léo goes to spend the holidays with his cousin who lives in a fishing village. There, he meets a girl who goes by the nickname Heartless.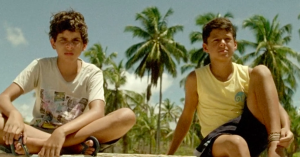 Luna and Cinara
Clara Linhart, 2012 (Brazil) 15 mins
Luna and Cinara go to the movies. An intimate and heartwarming look inside a household in Rio de Janeiro's upper-class Leblon neighbourhood.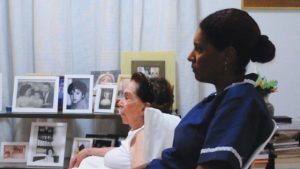 Na esquina da minha rua favourite com a tua (Wherever our favourite streets meet)
Alice Name Bomtempo, 2017 (Brazil)
Helena went to the cinema and there she met Tainá. Everything that happened afterwards was just an almost, but, for some reason, it wasn't. Or maybe it was. This short film is a pastel-soft story of queer courting. Password: esquinas